Improving Your Financial Life
We turn our gains into member benefits that make financial dreams a reality with great rates, high dividends, and convenient services.
Keep Rewards Flowing with Kasasa®
Earn really high dividends on balances, get cash back for swipes, and save effortlessly.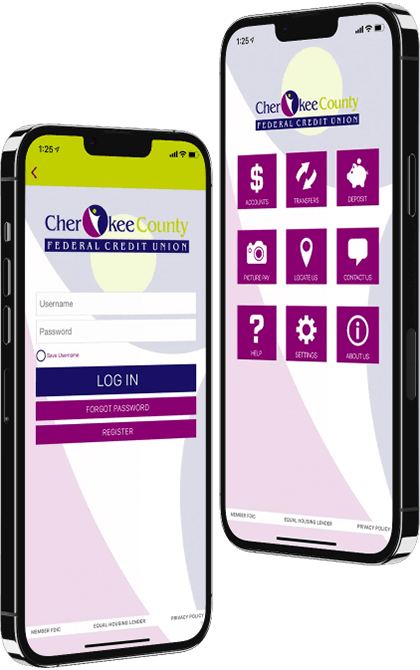 Mobile Money Management
One convenient app, multiple benefits
Pay bills or pay your friends
Deposit checks
View your account balance(s)
Transfer funds
Proudly Become Your Own Teller
Conveniently and securely perform banking transactions from anywhere, at any time.
A "Win/Win" for Your Wallet
Enjoy low interest rates and no annual fee with a Mastercard® credit card.